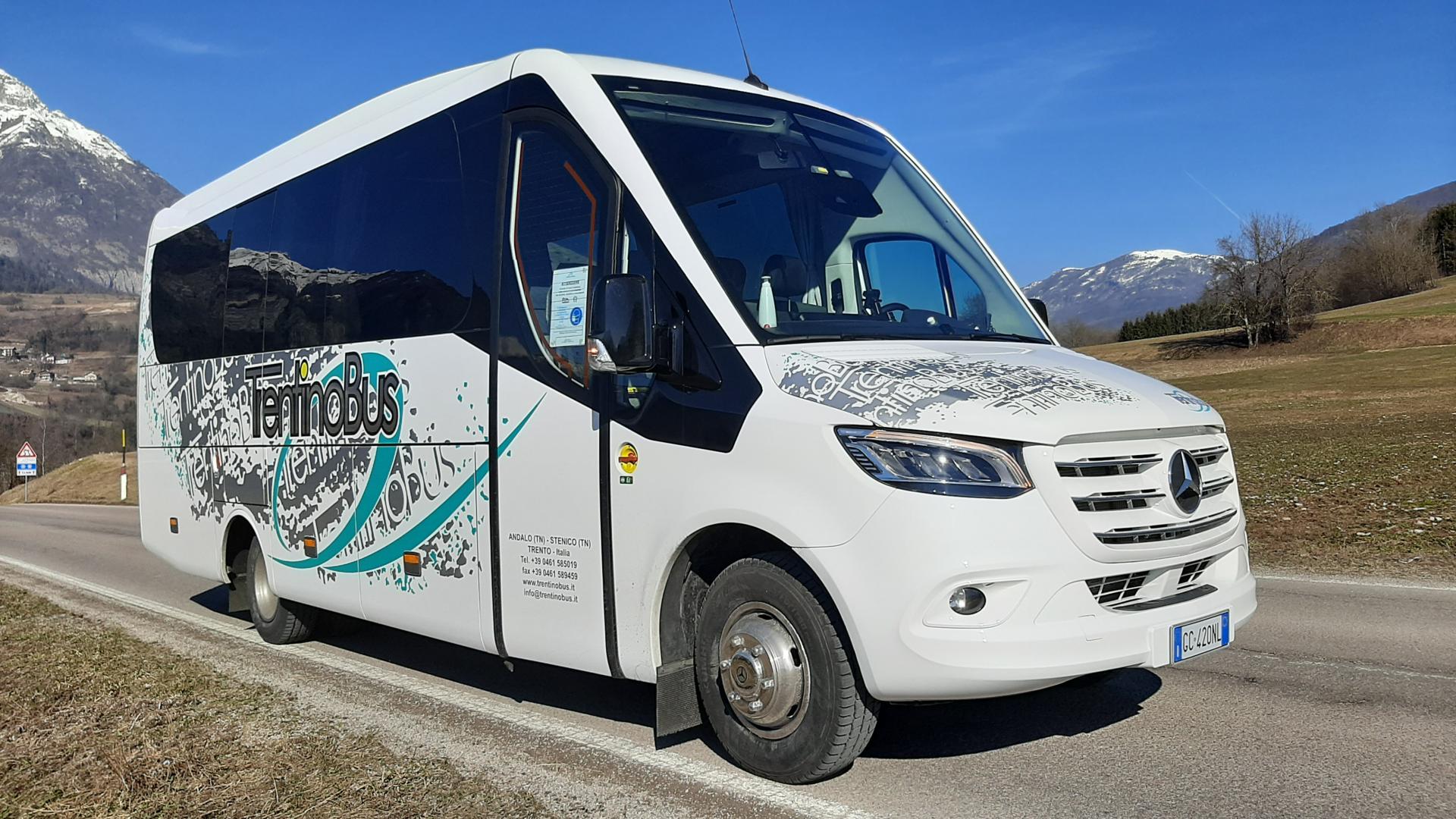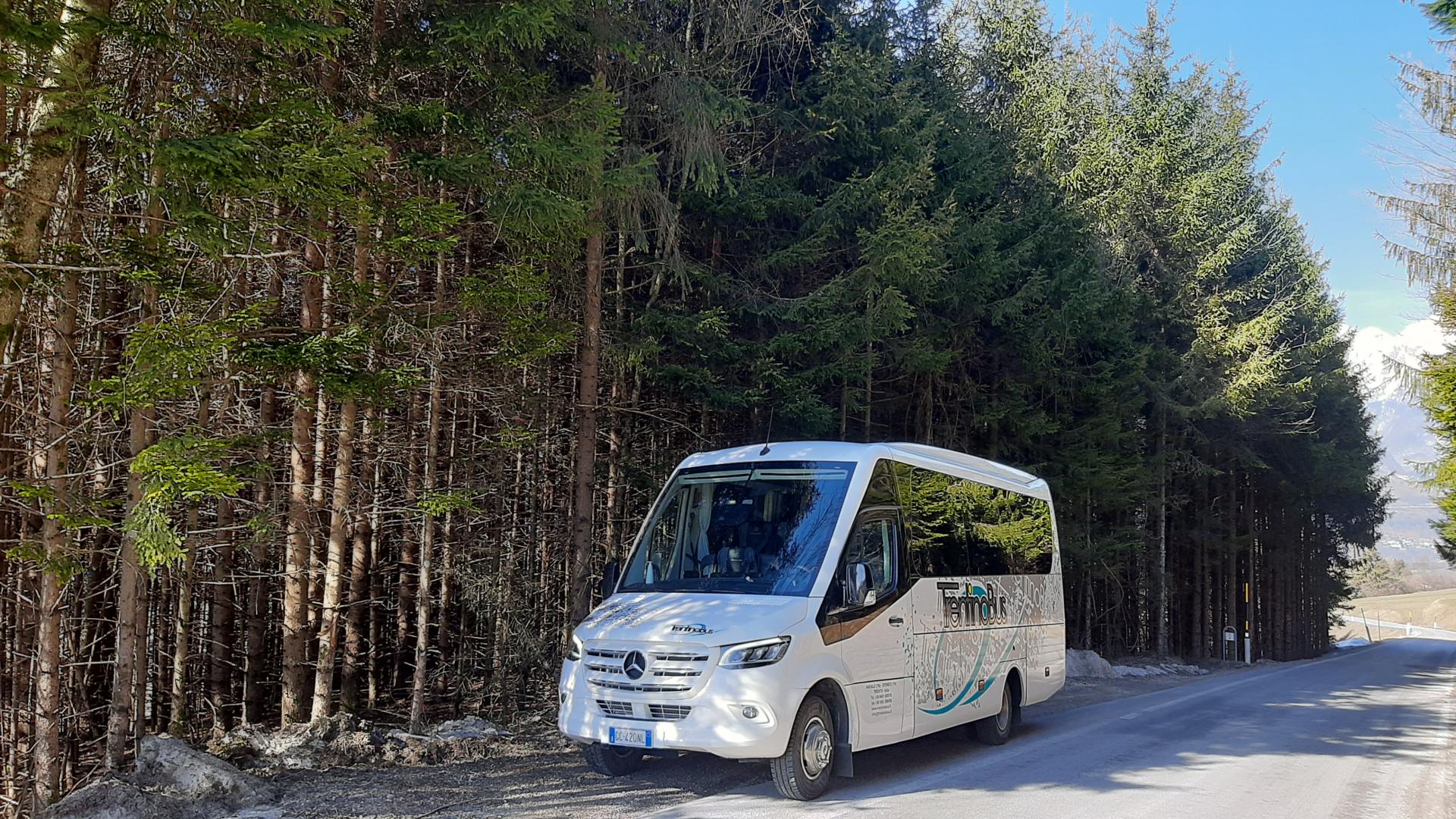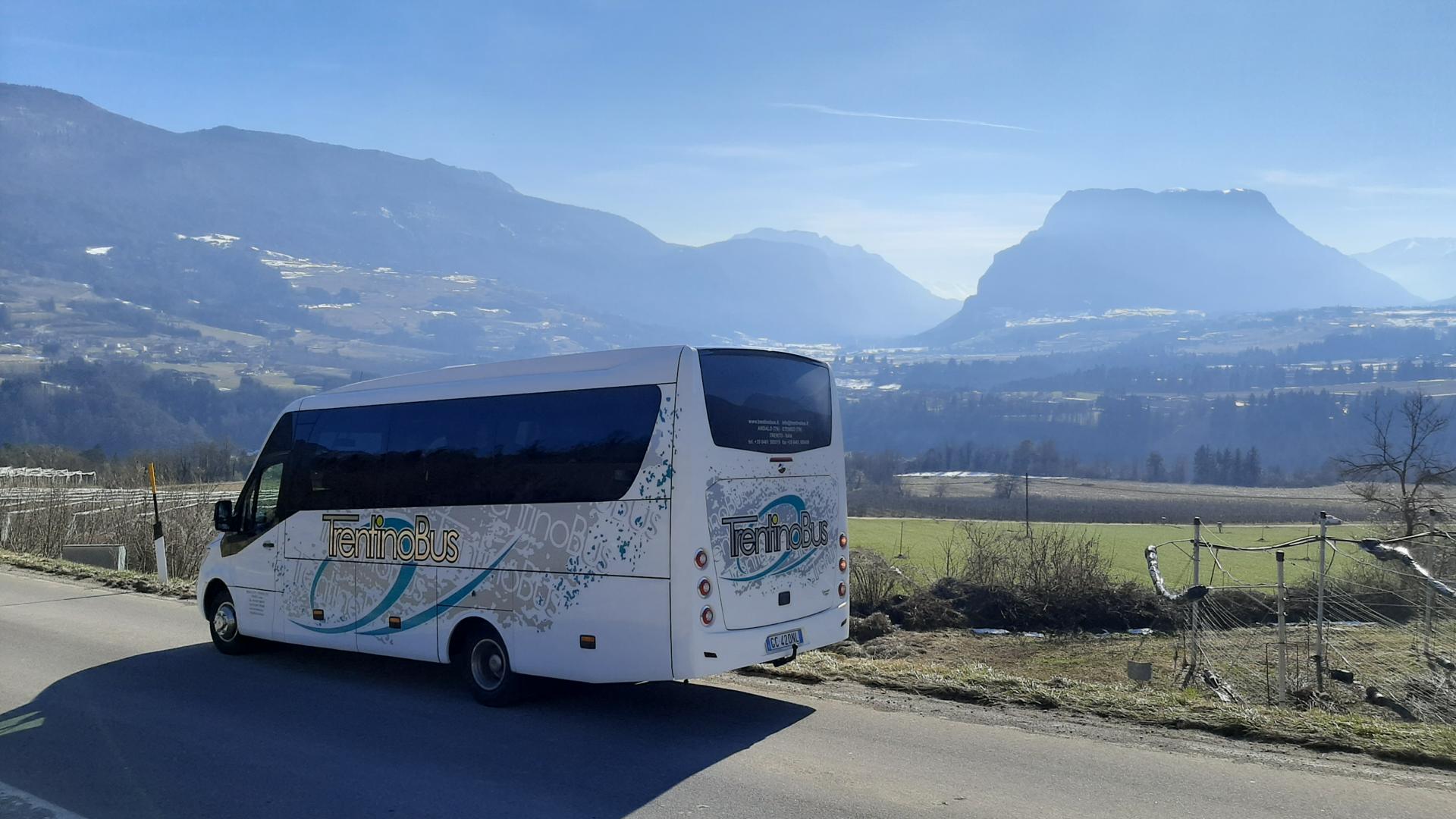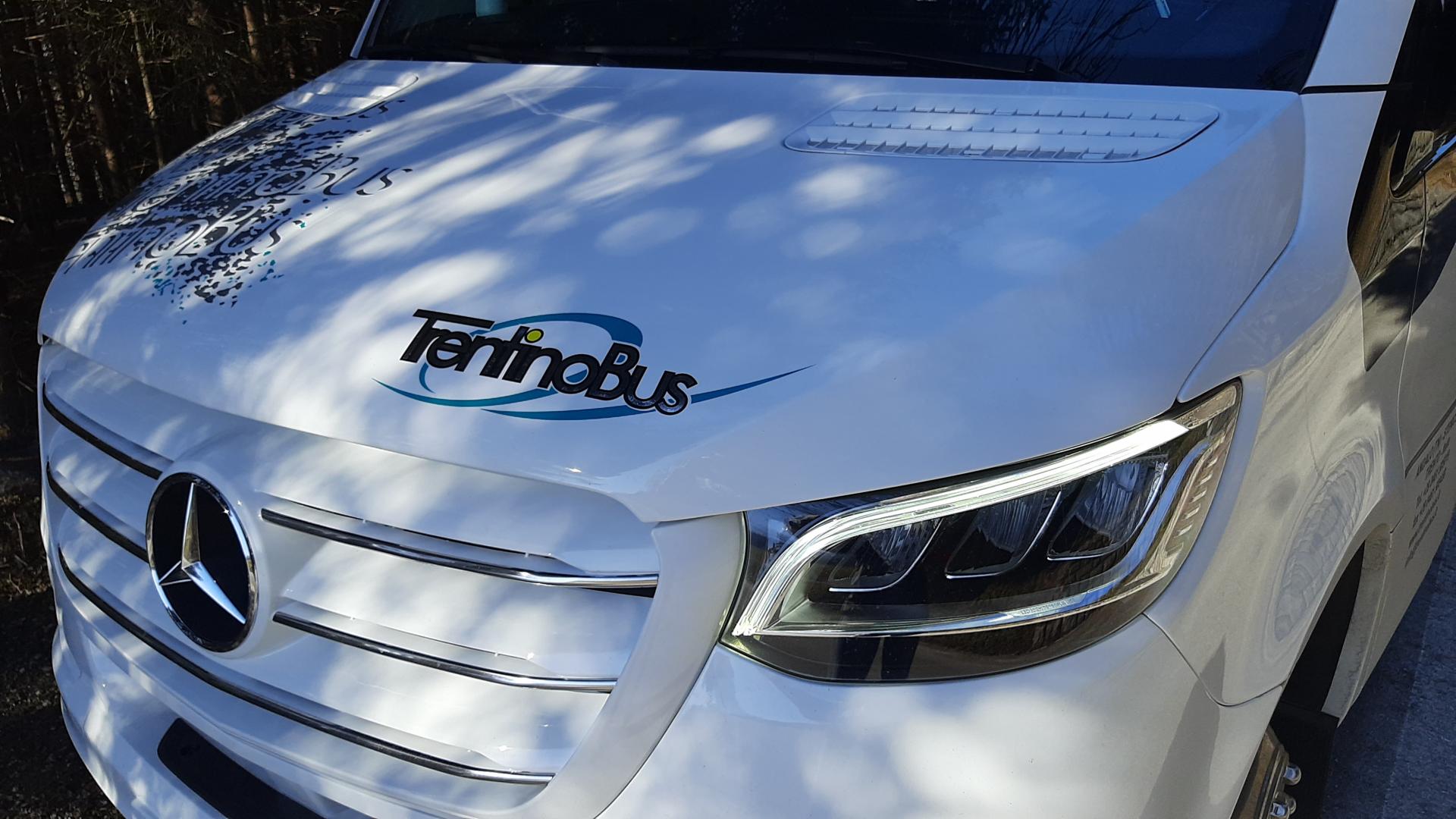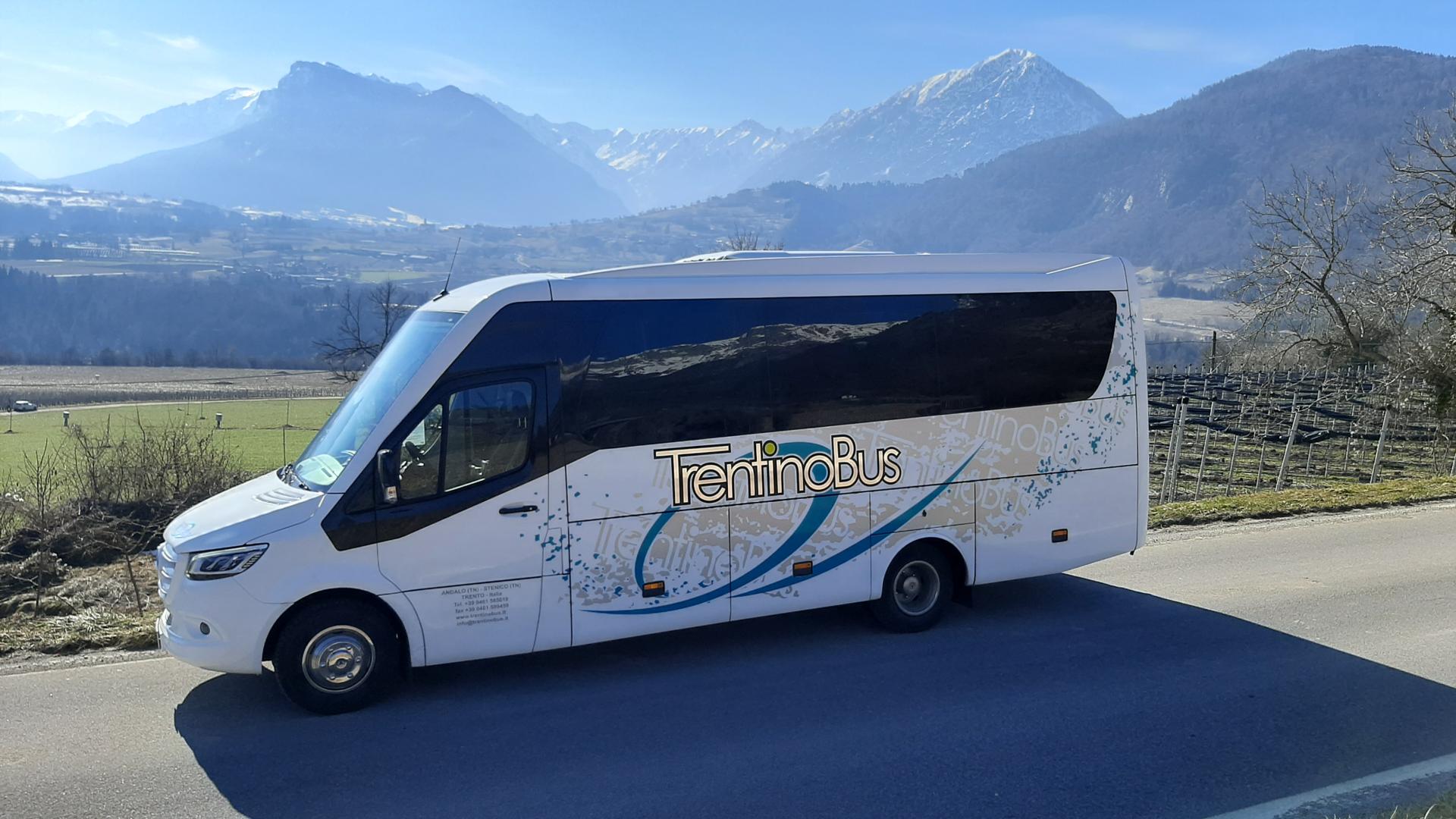 Seating: 27 + 1 tour guide
Mercedes-Benz Grande Capri Plus is the top-of-the-range minibus. Elegant, refined, equipped with every comfort and high safety standards with a low noise level which is the perfect solution for small groups wishing to travel in the mountains in complete comfort.
Amenities: air conditioning, radio, tv, DVD-CD-MP3D, USB ports on each seat, mini-bar, microphone, seat belts, reclining seats.